"Our passion is to create innovative add-on guitar products, that are easy to install
and do not deface the value of the instrument."
-Mark Brenner
Brenner Industries, Inc. is a Family Owned and Operated Tool and Die Company located in Milwaukee, WI. Our facility houses several CNC machines, used on some of the industry's most intricate mold and die components. We are looking to bring this precision machining capability to the world of Guitar Products.
Our first to be released is the piezo-one®, piezo-acoustic gang saddle for electric guitar. A radically new approach to the piezo saddle. Our unique design produces incredible, high fidelity, acoustic tone. Because of the  fact our piezo-one® requires no routing or major alterations, it can be installed on virtually any guitar (including valuable vintage instruments!)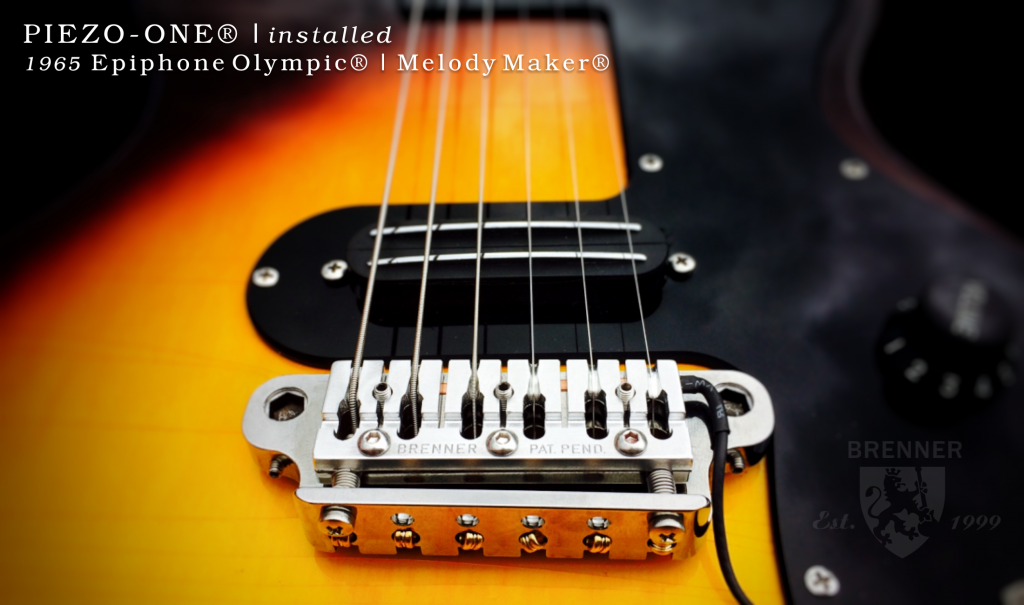 In addition to the piezo-one™ family of piezo-acoustic gang saddles, Brenner Guitar Products has several projects currently in development. In the near future we will be revealing our classically designed, revolutionary zero-point tremolo system for Strat™ style guitars, no modification B&G bender, along with many more. Check back often for updates!
We are currently looking to work with Luthiers, Artists, and  Builders in the Milwaukee area and beyond. Whether you are interested in learning how to install our products, or want to tour our facility, feel free to contact us to schedule an appointment.
Please like us on facebook, follow us on instagram, and watch us on youtube!